What is candidate report and how to access it ?
Candidate Report
In this, the admin can search for candidate specific complete report using two types of search filter that is through enrollement number or email address.

The reports shows details like test name, attempt number, subject, total mark, mark, attempts (correct, incorrect & skipped questions) and subject rank.

Steps to access candidate report
To begin, access the admin panel and navigate to the "Report" tab.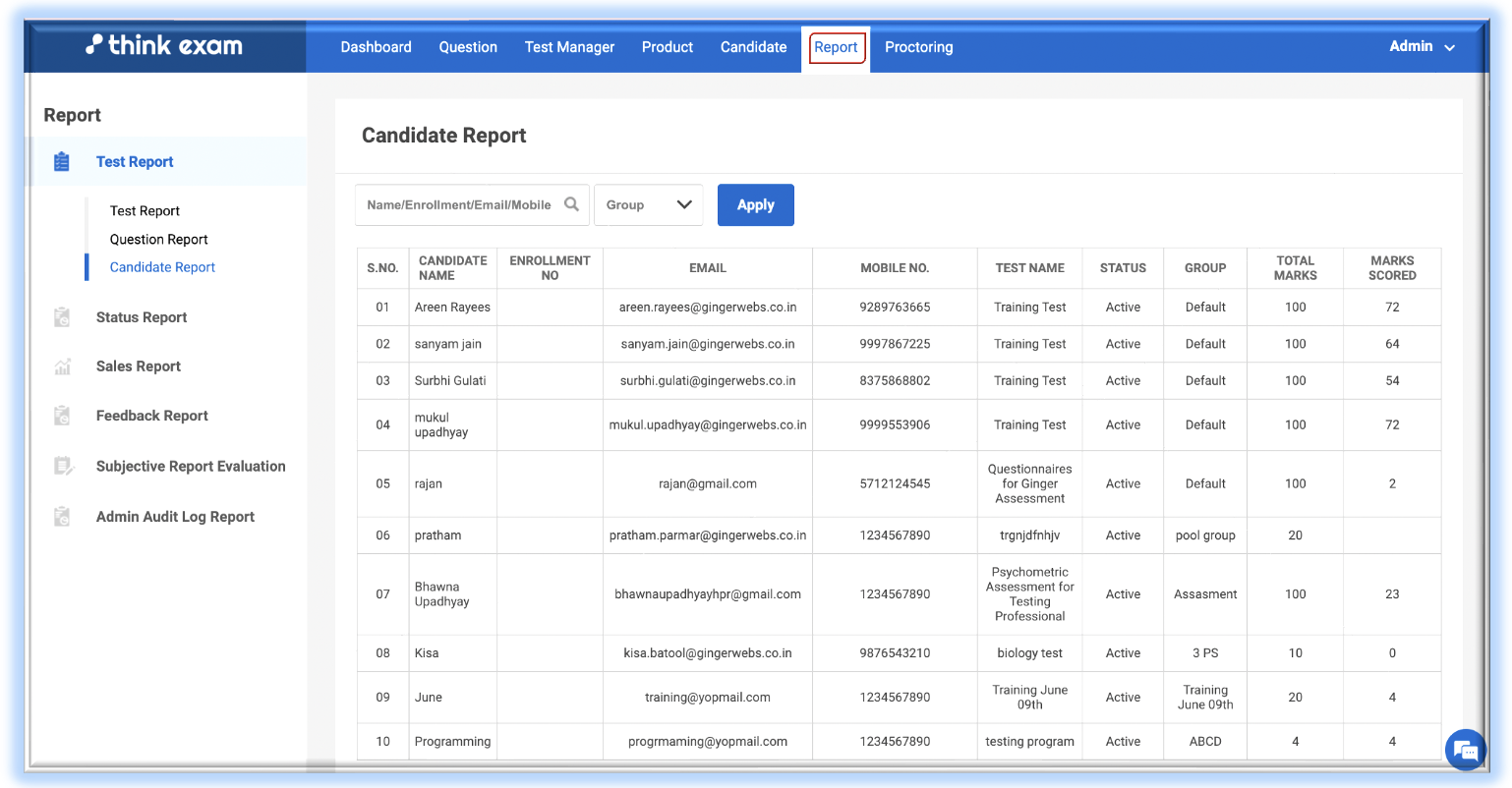 • Upon clicking on it, you will find the "Candidate Report" option on the left-hand side, listed under the heading of test report.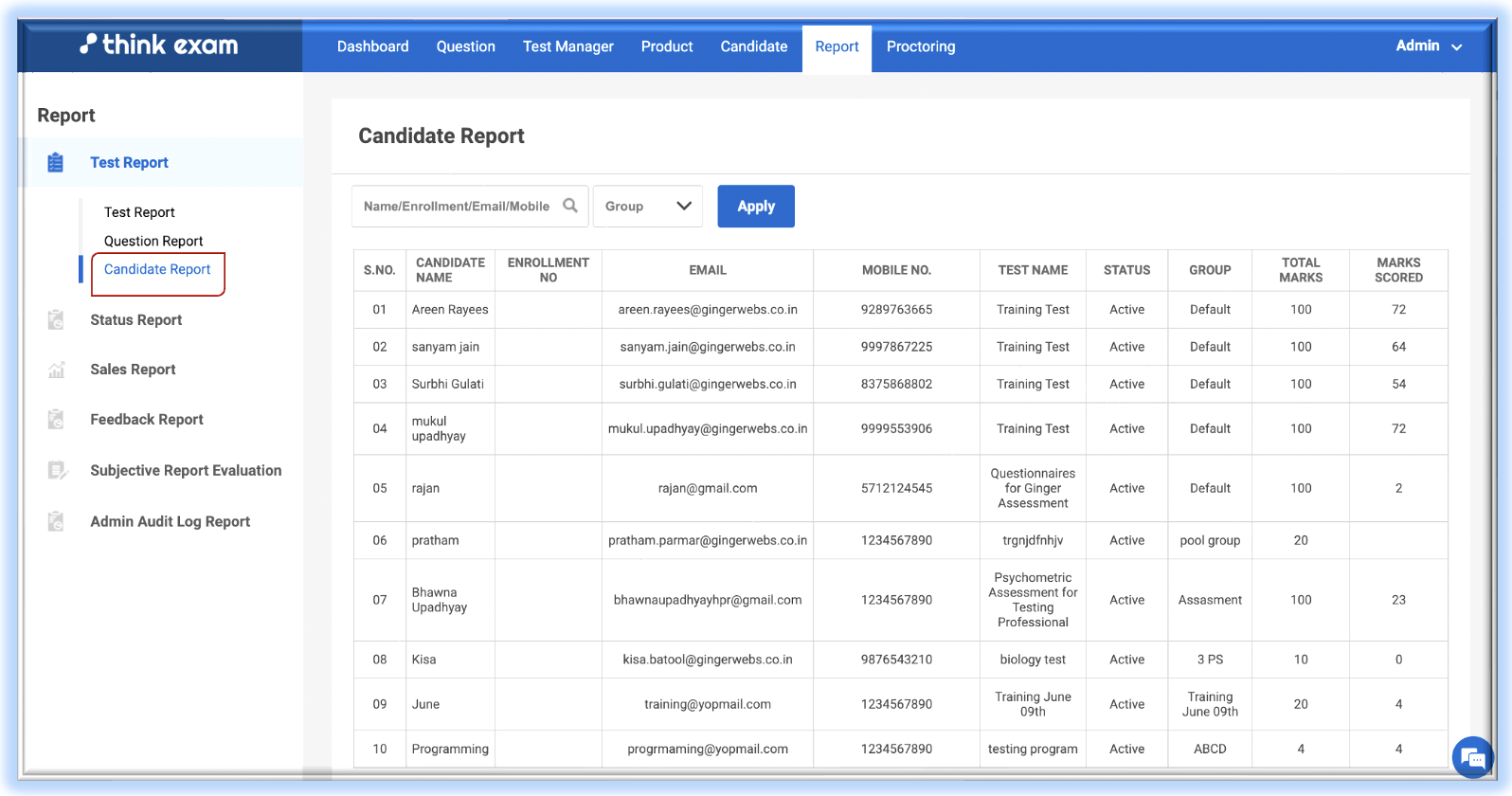 • Under this section, choose the specific candidate you wish to view the report for.

• From there, you will be able to access and review the candidate report for the selected individual.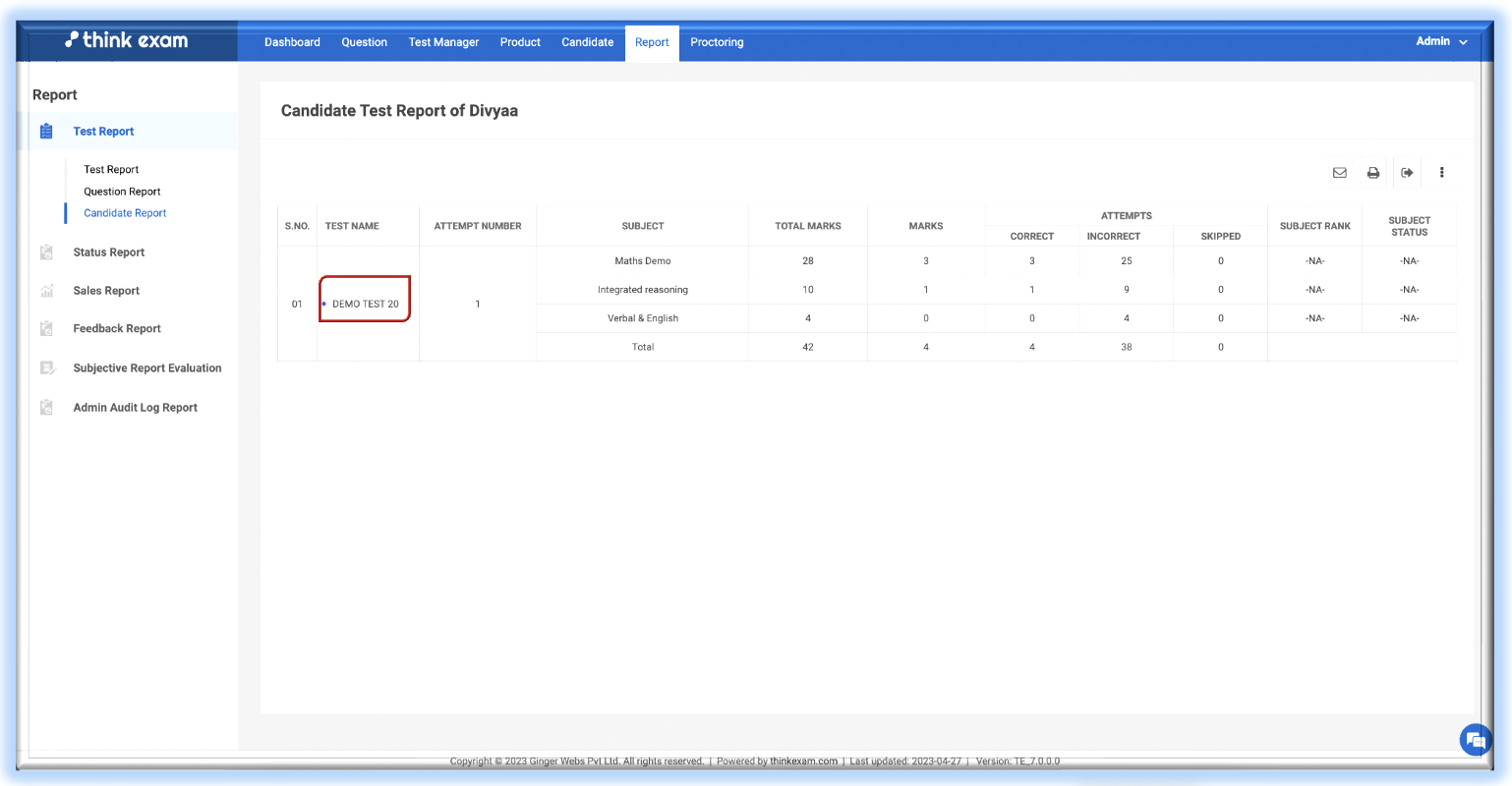 Here, the report of candidate Divyaa is visible.

Related Articles

Report

Report There are six different types of report sections available for the admin, which are divided into Test, Candidate, Status, Sales, Subjective Report Evaluation, Feedback, and Admin Audit Log. Test Report Admin can view and download reports of ...

What is feedback report and how to access it?

Feedback Report If the candidate wants to give feedback to the particular test than they can give the feedback after submission of the assessment and admin can get the feedback of the candidate in feedback report section. Steps to access feedback ...

What is subjective report evaluation and how you can access it?

Subjective Report Evaluation Subjective report evaluation, refers to the assessment of reports or written responses based on subjective criteria. Steps to access subjective report evaluation • Once you click on it, you will come across the ...

What is status report and how you can see it?

Status Report With the help of status report the admin can easily acquire the details on real time test taking status like how many candidates have completed the test and how many are yet in progress in a particular test. Steps to see status report ...

What is Event Report and How to check it ?

Event Report The event report serves as a comprehensive record of the event, capturing relevant data and insights. Capturing the Unfair event of a candidate during the exam. For example- face not present, multi face detect, voice detect etc. These ...